Welcome to the world of Minoqua. A world ruled primarily by 4 different Nations. It is a peaceful world, for now at least. However it is on the brink of war. There are many different races, but 6 primary ones that rule their own nations.

The Elves to north live in a primarily mountainous area. It is a beautiful, but dangerous place that keep the Elves somewhat isolated from the rest of the world.
The long-lived elves are children of the natural world, similar in many superficial ways to fey creatures, though with key differences. While fey are truly linked to the flora and fauna of their homes, existing as the nearly immortal voices and guardians of the wilderness, elves are instead mortals who are in tune with the natural world around them. Elves seek to live in balance with the wild and understand it better than most other mortals. Some of this understanding is mystical, but an equal part comes from the elves' long lifespans, which in turn gives them long-ranging outlooks. Elves can expect to remain active in the same locale for centuries. By necessity, they must learn to maintain sustainable lifestyles, and this is most easily done when they work with nature, rather than attempting to bend it to their will.

The gnomes, Spriggan, and Drows live in the central forest like area. It more hospitable than the mountains, but it also has it challenges

Gnomes are distant relatives of the fey, and their history tells of a time when they lived in the fey's mysterious realm, a place where colors are brighter, the wildlands wilder, and emotions more primal. Unknown forces drove the ancient gnomes from that realm long ago, forcing them to seek refuge in this world; despite this, the gnomes have never completely abandoned their fey roots or adapted to mortal culture. Though gnomes are no longer truly fey, their fey heritage can be seen in their innate magic powers, their oft-capricious natures, and their outlooks on life and the world.

Cruel and cunning, Drow are a dark reflection of the elven race. Also called dark elves, they dwell deep underground in elaborate cities shaped from the rock of cyclopean caverns. Drow seldom make themselves known to surface folk, preferring to remain legends while advancing their sinister agendas through proxies and agents. Drow have no love for anyone but themselves, and are adept at manipulating other creatures. While they are not born evil, malignancy is deep-rooted in their culture and society, and nonconformists rarely survive for long. Some stories tell that given the right circumstances, a particularly hateful elf might turn into a Drow, though such a transformation would require a truly heinous individual.

Ghomes who warped their minds and bodies too far in order to defend themselves from the unknown perils of their new home, however, found themselves transformed by the shadows of this world into something entirely different, a race called the Lonely Ones by their former kin, and whose descendants are known today as spriggans. By becoming feral, Spriggans subsumed their natural inquisitiveness and intelligence within the need for survival. While they retain a certain sinister cunning, they have lost the curiosity and childlike wonder at the world, replacing it with a dull and formless rage. Spriggans embarrass other gnomes, who recognize that their nature is devolution rather than a step forward.

The Oceanside area is ruled by the human. They are the most numerous and welcoming of all races. The Ruling family lives in a tropical area. However their nation is expansive.

Humans possess exceptional drive and a great capacity to endure and expand, and as such are currently the dominant race in the world. Their empires and nations are vast, sprawling things, and the citizens of these societies carve names for themselves with the strength of their sword arms and the power of their spells. Humanity is best characterized by its tumultuous and diversity, and human cultures run the gamut from savage but honorable tribes to decadent, devil-worshiping noble families in the most cosmopolitan cities. Humans' curiosity and ambition often triumph over their predilection for a sedentary lifestyle, and many leave their homes to explore the innumerable forgotten corners of the world or lead mighty armies to conquer their neighbors, simply because they can.

There is one race that is not confined to one area and that is the Cat folk. Catfolk are a race of natural explorers who rarely tire of trailblazing, but such trailblazing is not limited merely to the search for new horizons in distant lands. Many catfolk see personal growth and development as equally valid avenues of exploration. While most catfolk are nimble, capable, and often active creatures, there is also a strong tendency among some catfolk to engage in quiet contemplation and study. Such individuals are interested in finding new solutions to age-old problems and questioning even the most steadfast philosophical certainties of the day. They are curious by nature, and catfolk culture never discourages inquisitiveness, but rather fosters and encourages it. Many are seen as quirky extroverts by members of other races, but within catfolk tribes there is no shame attached to minor peculiarities, eccentricities, or foolhardiness. All but the most inwardly focused catfolk enjoy being the center of attention, but not at the expense of their tribe, whether it's the one the catfolk are born into or the tribe they choose through the bonds of friendship with other creatures. Catfolk tend to be both generous and loyal to their family and friends.

- - - - - - - - - - - - - - - - - - - - -
Thank you leah
Spoiler:

Member:  Leah7, Aernith OC:  Mori Harubana Uteke Merrick  Anime:  Lance from Voltron,  Cheetara from Thundercats  Video Game: Jade Curtiss from Tales of the Abyss, Auron from Final Fantasy X, Quistis Trepe from Final Fantasy VIII,  Jin Uzuki from Xenosaga, Keats from Folklore.

xenolion

Moder

ator




xenopouncer extraordinaire




Posts

: 16028



Summoning Explanation:
There are three stages for a host of a Guardian:
Stage One:
-- You are your normal, average character, just as you are before you receive your Guardian. In this stage, you can still contact the Guardian that you are the host for, as well as sense your connection strength with him or her while near the the Summoner. (Distance from the Summoner decreases the strength of your connection with your Guardian.)
Stage Two:
-- The summoner requests aid from a specific Guardian and the character then begins to have minor appearance changes, along with minor attributes that they receive from that Guardian that they host in order to assist. This stage can last for up to twenty four hours and a summoner can only have two hosts that are in stage two at any one time. The host does not receive magical abilities from the Guardian at this stage.
Stage Three:
-- The summoner calls upon a Guardian from stage two--
it cannot be summoned from stage one
. The Guardian transforms into his or her true form and uses powerful magical/physical attacks and can last for about one hour in this stage, but can lessen depending on the attack/mana used. The more powerful the attacks, the sooner the Guardian must be dismissed.
Earth Guardian:
Name:
Terron
Domains:
Darkness, Plant
Magic:
Earth, Metal
Appearance:
Height: 5ft, 2in - Gender: Male
Horse-like creature with skin that almost looks like bark or carved wood (though colored white) with hair and wings of tree branches of various trees.
Spoiler:
Stage Two Host Effects:
The host of this Guardian will receive the following physical changes: Branches grow from the hosts body, though this differs from host to host. (Some have roots and branches instead of hair, others have their limbs replaced, etc.) Eye color changes to either yellow or black, host receives dark vision and low-light vision, and the branches that have come from the host can be controlled in length at will.
Skill Increases:
Nature Knowledge, Stealth, Animal Handling, Climbing, and Survival
Air Guardian:
Name:
Faeryn
Domains:
Charm, Healing
Magic:
Air, Spirit
Appearance:
Height: 6ft, 3in - Gender: Female
Bird & Human Combination with colored feathers of all patterns with one set of wings and two arms with bird-like hands and feet.
Spoiler:
Stage Two Host Effects:
The host of this guardian will receive wings that are identical in color and design to those of the Guardian's: bright, large feathers, similar to those of a parrot. Depending on the host, feathers may also appear on hair and skin in various areas and beaks or talons do sometimes occur. Eyes also match the Guardian's in design, though they do vary in color. The host, in this form, becomes extremely charismatic and is almost mesmerizing in appearance and aura.
Skill Increases:
Acrobatics, Perception, Heal, Intimidate, and Diplomacy
Water Guardian:
Name:
Myuna
Domains:
Knowledge, Protection
Magic:
Water, Ice
Appearance:
Length: 18km, Shiftable - Gender: Female
A blue serpent dragon with fins and fur alike, built to survive in cold and moist elements with violet, crystalline eyes.
Spoiler:
Stage Two Host Effects:
The host's skin shifts into a tint of blue and usually receives various fins and webbed finger and/or toes, depending on this host. In addition, watery, limpid eyes of blue, green, or teal color with a second set of eyelids are formed.
Skill Increases:
History Knowledge, Linguistics, Swim, Religion Knowledge, and Nobility Knowledge
Fire Guardian:
Name:
Ignatius
Domains:
Destruction, Sun
Magic:
Fire, Lightning
Appearance:
Height: 3ft, 8in - Gender: Male
A white and orange cat with an abnormally large size that appears to be constantly on fire. Red and orange eyes with fur softer than the finest of silks.
Spoiler:
Stage Two Host Effects:
The host of this Guardian will have cat-like eyes, usually of a gold, red, orange, or yellow color (or a combination of those colors). Cat ears are also common, and occasionally, a host will also receive cat whiskers or a tail.
Skill Increases:
Escape Artistry, Bluff, Local (Gossip) Knowledge, Appraisal, and Sleight of Hand
- - - - - - - - - - - - - - - - - - - - -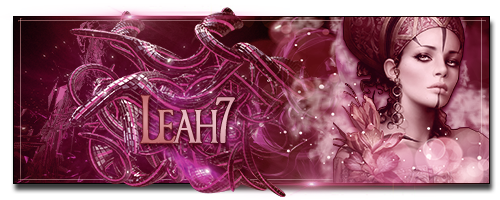 Click here to get started on GtR!
Magic information.

Magic is rare on Minoqua, however it does exist. In total about 5% of the population has it. Some races are more attuned to magic than others. For example, it is rarer in Humans who only have .53% of having magic.

Each county has special classes for the magicians. Consider it separate from their normal schooling. They also have different levels.
E – Is beginner
D – Is a little knowledge, but still learning. Depending on the magic they either start with offensive or defensive skills.
C – Knows the basics, and is starting to learn more of the other skills. They may be used on the field to gain more real life applications as well.
B – Knows the basics, and learning more complex skills. This is when they will confirm their function (offensive or defensive)
A – Is the expert and will start to teach other magicians.

Magic skills are varied as the user. They are not confined to just the elements. Where magic originated is unknown. It is something a person is born with and runs along family lines. Magical family lines are protected and it is highly frowned upon for Magician to marry non magicians. As it may cause the line to lose their magic. Magicians are somewhat revered and at the same time feared.

Even rarer are summoners. Summoners are special magicians that have a link to guardians. This also runs along family lines. Summoners are the first born child in summoner lines, although not necessarily magicians. If they are magicians, their magic does not work the same as regular magicians. The drawbacks vary from person to person.

- - - - - - - - - - - - - - - - - - - - -
Thank you leah
Spoiler:

Member:  Leah7, Aernith OC:  Mori Harubana Uteke Merrick  Anime:  Lance from Voltron,  Cheetara from Thundercats  Video Game: Jade Curtiss from Tales of the Abyss, Auron from Final Fantasy X, Quistis Trepe from Final Fantasy VIII,  Jin Uzuki from Xenosaga, Keats from Folklore.

xenolion

Moder

ator




xenopouncer extraordinaire




Posts

: 16028




Similar topics
---
Permissions in this forum:
You
cannot
reply to topics in this forum