My Story.I wrote this and want to share it with you.

Whats somthing that every one has but I dont have? A family. I havnt had one in so long I for got what it was like in the beginning to have one.. this is a sad tail so if you dont have time or dont want to read saddness from a ranting person.. leave now.
Ive always felt since I was 8 years old that I didnt have a family. I could look around and see other familys having family time.. I would slink off and be by myself. I would think that I was alone and no one cared.. I still think that sometimes. So as I got older I started to realize that there were problems in my home.. My father sometimes cheated on my mother and my mother looked as though sometimes she was beaten.. but she never admitted to it. I always hated my dad for that.. and It always made me upset the more I saw her bruises. So I always took up for my younger sisters making sure they were ok.
When I turned 15 It was espically hard for me..Thats the year that everything changed. I had wanted it to go well that year.. what in the h*** was I thinking.. I cried so much that year.. so much pain so much heart break.. I wanted to die but I had two younger sisters.. I had to make sure they were ok..
I was going from 9th grade into the 10th grade.. I was at my best friends house the saturday after school left out.. My father was suppose to move out because someone else was moving in. I had already been stripped of my room.. the only joy I had known.. the first time I was having a room to myself.. and it was gone.. taken that january because of my stupid fighting parents.. they were like two year olds.. any ways that saturday morning my father was still there..I was next door at my best friends house.. when her father came in and said he could hear my parents screaming next door.. our houses have some room between then so its not easy to hear unless your loud. about thirty mins latter I went home.. I opend their back door to leave.. and I could hear it.. I knew there was somthing wrong. So I walked home quietly but surley.. I was afraid. afraid of what was happening and hoping my sisters and mother was ok.. but no my parents yelling and screaming like two children. I got to my back door... every thing was shut when I got there the door, and the windows.. and it was still loud.. I walk in see them yelling each saying get the f*** out of my house.. and the first thing I do and say is...Shut the h*** up both of you.. my mother looks at me and my father does to.. he yells at me to shut up and go away. my mother said to leave me alone.. My father had a hammer in his hand.. it was dangerous and each time it was lifted up I thought he was going to hurt someone.. my mothers friend was trying to comfort my sisters. he did the best he could.. they were crying and screaming.. I was so upset I had let it bottle up inside to long.. I started kicking and yelling at my dad to get out that I didnt love him anymore.. My mother trying to calm me down. it was a waistful effort. I got between them keeping my mother away from that hammer and all.. I finally had had enuff. we were yelling and screaming back and forth.. My father raised that hammer.. and thats all it took.. I attacked.. I put him in a head lock and began to pund him.. I hit him 20 times before he got loose enuff to throw me back.. I hit the freezer and for a moment I for got where I was.. I remembered when My dad started going after the guy with that hammer.. I screamed and so did mom.. we took hold of dads shirt and the guy ran out the door and jumped over the porch. dads shirt ripped and he went after him.. I ran back next door and get help by the time I get there Im crying and cant talk. Kind of like what I feel like now doing. someone went and got my sisters.. the neighbors from accross the street.. I was so happy..at the same time.. I wanted to die.. thats when I knew.. I didnt have a family. My mother left that summer because of my stupid dad..I wanted him to pay.. I hated him then.. But I wanted to stay.. I needed to stay.. I had a younger sister there that needed me.. and one who was suppose to go with momma didnt go.. my dad wouldnt let her.. what a &*%$#.. she still needs to be there.. what a thing.. I wasnt even 16 yet.. My mother didnt get to see me turn 16.. It was suppose to be a big celebration.. 16 a big age..who f****** gives a darn.. it was nothing for me. I didnt have the one I wanted to celebrate it with.. so I CARED none for it. I only got to spend one bday with her. and it was a b**** to..
There is more to this tale but I cant go on with it.. Im already pouring tears and ready to scream and die.. Im so f***** depressed. what a b****.. ha ha.. feels like then..but who cares right? no one cared then no one cares now..writing this was probably a waste of time also..

and that guy came now my mothers husband. who is only six f****** years older then me.. I cant stand that.. hes a nice guy but I hate his age.,

_____


So many memories and so many questions that went through my mind. I truly felt as though it was a living nightmare. I thought I had been though so much, yet I was always told that there is always someone out there that has seen much worse. I didn't believe it till now. a lady at my work place. avery good friend of mine when she was married to her ex..He beat her.. even after they were seperated and divorced he beat her again.. when he did her daughter and her mother and her two grandchildren saw.. they saw the pain and endurance that she had left to protect them from yet they still saw it... since then she has become a strong woman.. shes remarried since and now has eight grandchildren by her three children. she has become so much. she was telling me of her past.. when I remembered my own..
I talked to her about it and she shared with me her secrete how she had recovered...this is what she told me.
Who am I to pass judgement upon another? It is not of my right. It is of the Lord. Only he can give judgement. God will see what has happend and give the proper judgement upon those who have sinned. But even though you have forgiven them who has done the sin you have still yet to give this burden to the Lord. To forgive is easy. to give up the sin is up to you. It is the devils work if you let it stay. You are to pretty to smart and everything else to let the devil take you away. dont let him win. God has given you life a second chance to redeem what you felt was wrong with your life. You must trust him by giving your life to him. give him your burdens for he will take them away. When you go home if you feel it Pray to him to take the burden away and he shall. each time you think that the pain is comming back say to yourself The Lord will take care of me and of my pain. if you feel that you cant Tell me and on Sunday you can go to church with me and my husband and I will go with you upon the alter so you can shed your pain. here take this book and read it.
She gave me a book called "One Minute Pocket Bible for Women"
I never knew that words of inspiration could come from someone such as her. but as I always say someone always leaves a lasting imprint upon your life. No matter who it is or for how long youve known them.
also I have a word of wisdom not only for myself but for those of you who read this. You have a choice.. You have a choice everyday to wake up happy or to wake up mad. You have the choice to let your mood that was bad the night before carry over or start over anew. you have a choice to let God have your life or to let the devil take you into the depths of hell. You make the choice. witch would you rather have. Happiness or madness? Love or hate? depression or the greatest day ever? heavon or hell? you make the call. I know what I want.. I want each day to be grand to have the best day ever. I know I sin like any other person does but I am only human. I will pray to the Lord to take my pain away. I have choosen to make each day count so I can be a better person..
What have you decided?

- - - - - - - - - - - - - - - - - - - - -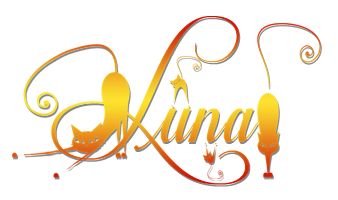 Luna's Claims:

Video Game Claims: Squall Leonheart From Final Fantasy 8, Rinoa Heartilly From Final Fantasy 8, Luna From Lunar Silver Star Story Complete Member Claims: Physis Xenolion OC Claims:  Akagi From Force Users Role Play, Claudia Lucroix from Dragaultia, Kalista Miranda From Pandora's Love Anime Claims:Lina Inverse from The Slayers, Inuyasha from Inuyasha, Excel from Excel Saga
bbbbbbbut
isnt this literature??

Guest

Guest





This can be considered Literature, but it's also a rant/discussion about her life, which fits in here. Either category is acceptable and she chose this one.

=)
- - - - - - - - - - - - - - - - - - - - -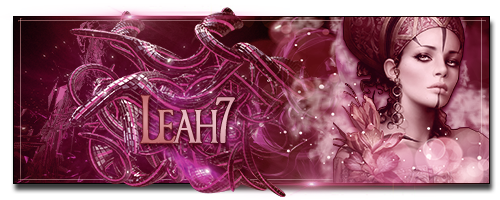 Click here to get started on GtR!
I wasn't sure where to put this. Its not really literature. At least not until I put it into a literature form.
- - - - - - - - - - - - - - - - - - - - -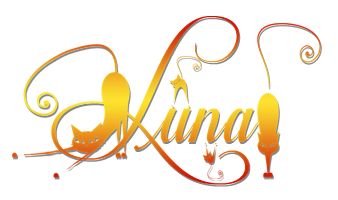 Luna's Claims:

Video Game Claims: Squall Leonheart From Final Fantasy 8, Rinoa Heartilly From Final Fantasy 8, Luna From Lunar Silver Star Story Complete Member Claims: Physis Xenolion OC Claims:  Akagi From Force Users Role Play, Claudia Lucroix from Dragaultia, Kalista Miranda From Pandora's Love Anime Claims:Lina Inverse from The Slayers, Inuyasha from Inuyasha, Excel from Excel Saga
you have a lot of people who love and care about you, Luna. GtR members can be your family c: i heart you and you're pretty
- - - - - - - - - - - - - - - - - - - - -
Signature - Please Look!:
♪I think I'm gonna win this time, ridin' on the wind and I won't give up♪
I know you say
That you don't like it complicated,
That we should try to keep it simple,
But love is never, ever simple, nooo
Co-Claims:

Members: Pachirisu71

Blink

Junior Member









Posts

: 663




Similar topics
---
Permissions in this forum:
You
cannot
reply to topics in this forum