Since the inception of the Batman comics from Bob Kane's "Detective Comics", the Joker has proved to be a prominent member of the DC Universe. A character that can be so simply portrayed is still however complex as he is so very realistic. The most vivid interpretation of this, is how his mind functions. He has been diagnosed with Multiple Personality disorder but also, he is still very schizophrenic. In his case, MPD and Schizophrenia are fused to form his complex personality. As shown in Christopher Nolan's The Dark Knight, he seems to be eager in telling the story of how he got his scars. This is no one story, he constructs several stories to cloud the reality and therefore it becomes difficult to find the truth in the lies because even a lie sounds like the truth. The reason he does this, is because his mind is unable to decide who he is. It has created a persona from his own mind that his mind can maintain, he however cannot maintain the persona he is meant to have, his real self. The simple reason the Joker's identity is anonymous is may be because he has forgotten his identity. Reality is not good enough and so he retreats to his mind where he creates a persona tailored to his beliefs, for only he can know what kind of persona he desires. You can interpret his version of reality from this single dialogue from the film, "Now I see the funny side, now I'm always smiling". In his version, everyone should be smiling. A smile is his signature. When he murders someone, he always leaves them smiling. Here's another dialogue to understand this, "Why so serious?".

If you want a real psychological challenge, I recommend reading Shutter Island by Dennis Lehane (instead of the film by Martin Scorsese). This particular book is literary challenge because of its duality. It portrays two possible realities instead of the usual one reality. One reality is whether Teddy Daniels is really being driven insane by Crawley in order to hide the truth about the workings of the mental asylum on Shutter Island or the reality that Crawley is trying to pull Andrew Laeddis out of the imagined life of Teddy Daniels in an attempt to cure him of his schizophrenia by setting up a roleplay based on the idea that Teddy Daniels is involved in some kind of plot. This book is such a strain to understand because either reality is as possible as the other. It puts you in the mind of a schizophrenic or a sane man, fighting to prove his sanity.

I had recommended a book instead of film in the previous paragraph and now, I shall recommend both. The story of John Nash in "A Beautiful Mind" and also the Autobiography of the man himself. Yes, he is real and yes, he was struggling with paranoid schizophrenia. John Nash has been credited with several contributions to Mathematics, Statistics, Economics and other achievements. His recommendation to university consisted of a single line that earned him a place at Harvard, "This man is a genius". However, undervalued at Harvard, he received a fellowship at Princeton where he earned his fame. The less I say about him, the more is left for you to discover about him.

I will now like to point to a character in another of Christopher Nolan's films, Inception. Everyone is familiar with Cobb, the protagonist of the film. Then you may also be familiar with his wife, Mal who became in fact schizophrenic (or what may be defined as schizophrenia). For her, reality wasn't good enough and so, the dream became her reality. Even after she woke up, she was obsessed with the idea that she had to kill herself in order to return to reality (because when you die in a dream you wake up) and she thought that after she died, she would wake back up in reality. As dreams are so real, it is difficult to separate dream from reality and this is why Mal continued to think she was dreaming and so had the idea to kill herself to wake up.

It may not have been schizophrenia, but schizophrenia is very similar in that, schizophrenics create their own realities as a substitute for the true reality. Their mind is not able to make the connection between their mind and reality. In essence, they don't know what's real and it isn't wise to try and debate them out of their version of reality because, sometimes, their reality involves people trying to hurt them and so they will become violent in order to defend themselves. For us, they are attacking for no reason. For them, they are acting in self-defence. It is difficult to bring a schizophrenic out of their reality, depending on how synchronized it is with their mind. The greater the connection, the more impossible the cure becomes.

My theory, is that schizophrenics rely on their imaginations to create their realities. What they're seeing, is their subconscious trying to tell them something. There is one state in the whole day that this happens; "in somnis", in sleep. I'm trying to make the connection that schizophrenics, are day-dreaming. They are dreaming without them needing to be sleep. Of course, this needs to be tested and I will try when I can to post results and if my theory is true or false (bearing in mind that I may not even get it tested at all, fingers crossed). I realize that if the theory proves true, it involves redefining the word "day-dreaming".

Guest

Guest





GET A DOCTORATE.

BE A COOL GUY.

This is intriguing. However, how would you define being in the state of daydreaming? It would be impossible to tell if the hallucination is a dream or not because there is no tangible way to measure dreams.

Guest

Guest





I meant "day-dreaming" in that, if a schizophrenic's subconscious is active during the day, he is essentially having dreams while he is awake. Dreams are very realistic events and to someone who has no version of reality, they will accept their own version and that's why things are not as they seem to them.

You could try doing what Inception suggested, having an object on you that when you look at it, you know beyond a doubt that you are in a dream. I thought the never-falling spinning top was a nice totem.

But, yes, it is quite impossible to tell the difference between dreams and reality. In the case of a schizophrenic who maintains a constant state of dreaming on a daily basis, you can understand that they are not in sync with reality.

Guest

Guest





I have seen and read all of the aforementioned and recommended films and books. I can see how each one would fit perfectly. All of these really make you think, to such a point as to wonder "how" things work. I like that.

There is a fine difference, however, between Batman's Joker and the other plots. In "A Beautiful Mind," you can comprehend, to a degree, what they are trying to tell you with this film and how the he thinks and what he is going through. This is how they portray this with a lot of films/books to draw you in and try to help you see and feel what a Schizo would feel.

Joker, however, grows in his fame not only because of what he is, but because of his mystery. Yes, anyone with a good common sense can interpret what's going on in his mind, as you just did in your post--but does anyone really know? Only the true, original creator of Joker really knows. He is just crazy and unpredictable and difficult to understand. People see him and say "Man, he's nuts. There is no understanding him."

I like that.

- - - - - - - - - - - - - - - - - - - - -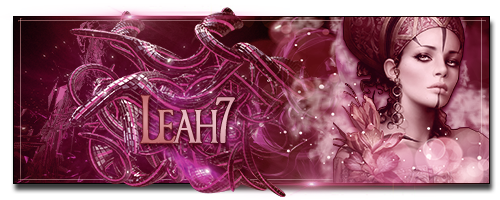 Click here to get started on GtR!
I was making no assumptions on his predictability, only his mental status thus confirming his unpredictability. I might have been interpreting the Joker but I dedicated a paragraph to him so people understand what he is. I agree, no one can really know what goes on in his head except his maker. But there have been misconceptions about him and the paragraph shows that there is a very fine line between clever and crazy. And the Joker is standing on it.

People think he's a bit weird in The Dark Knight when he keeps changing his story and he's psychotic and all. Because of this, he has a sense of intrigue and mystery about him. This article leaves the mystery as it is, but his mental status as a schizophrenic and a victim of MPD is still something that is openly shared. I only hope to bring understanding into the mix.

Guest

Guest





OH, no, I wasn't saying you were wrong in your interpretation or anything. xD I was only stating why I think characters like the Joker are more recognized and popular than figures such as the man from "A Beautiful Mind." I agree completely with your entire statement in original post, as well.
- - - - - - - - - - - - - - - - - - - - -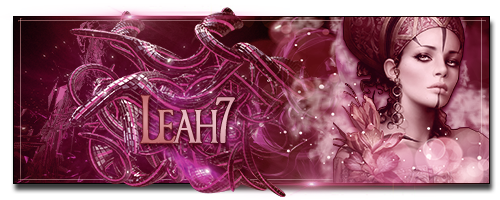 Click here to get started on GtR!
---
Permissions in this forum:
You
cannot
reply to topics in this forum