Character Sign up information. This must be sent in in the correct format or your character will not be eligible for the RP
Character Sign up:
Code:

[b]Name :[/b]

[b]Age:[/b]

[b]Gender:[/b]

[b]Appearance: [/b]

[b]Personality:[/b]

[b]Home Town: [/b]

[b]Weapon: [/b]

[b]Backstory: [/b]
Dragon Information:  
Code:

[b]Name:[/b]

   [b]Age:[/b]

   [b]Gender:[/b]

   [b]Appearance:[/b]

   [b]Dragon Rank(aka color):[/b]

   [b]Background:[/b]
- - - - - - - - - - - - - - - - - - - - -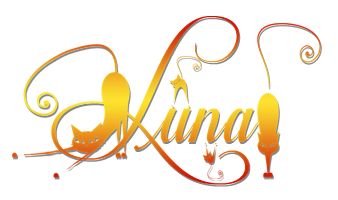 Luna's Claims:

Video Game Claims: Squall Leonheart From Final Fantasy 8, Rinoa Heartilly From Final Fantasy 8, Luna From Lunar Silver Star Story Complete Member Claims: Physis Xenolion OC Claims:  Akagi From Force Users Role Play, Claudia Lucroix from Dragaultia, Kalista Miranda From Pandora's Love Anime Claims:Lina Inverse from The Slayers, Inuyasha from Inuyasha, Excel from Excel Saga
This is prelim

Name : Hezekiah nickname Kiah no surname

Age: 20

Gender: Male

Appearance:

Personality: Hezekiah keeps to himself.  He is a protector and a hunter.  He treats everyone with respect and dignity.    

Home Town: Grisgan, now Friska.

Weapon: He carries a crossbow, a short sword and a dagger.

Backstory:  Hezekiah is a hunter and protector of Grisgan.  Although he grew up in Friska.  He traveled around before falling in love with a woman which brought him to Grisgan.  She has since died, but he has no reason to leave.  So he stays to protect the archelogists and hunt for them.  He is a gentleman to the women and loves music.  He's been withdrawn since the death of his love.  

*Dragon*

Name: Mischa

Age: 20

Gender: Female

Appearance:

Dragon Rank(aka color): Brown

Background: Mischa is a mischevious dragon determined to keep everyone happy.  She watches over Hezekiah and misses the man he once was.  She keeps her upbeat attitude to help him.  
- - - - - - - - - - - - - - - - - - - - -
Thank you leah
Spoiler:

Member:  Leah7, Aernith OC:  Mori Harubana Uteke Merrick  Anime:  Lance from Voltron,  Cheetara from Thundercats  Video Game: Jade Curtiss from Tales of the Abyss, Auron from Final Fantasy X, Quistis Trepe from Final Fantasy VIII,  Jin Uzuki from Xenosaga, Keats from Folklore.

xenolion

Moder

ator




xenopouncer extraordinaire




Posts

: 16018



---
Permissions in this forum:
You
cannot
reply to topics in this forum