Code:

[font=Kino MT][center][size=18](Picture: Optional)
(Name)[/size][/center]

[b]Physical[/b]
Gender:
Age:
Height & Weight:
Eye, Hair Color:
Ethnicity:
Posture:
Appearance:

[b]Sociology[/b]
Socioeconomic Class:
Occupation:
Education:
Home Life:
Significant Relationships:
Place in Community:
Amusements, Hobbies:

[b]Psychology[/b]
Moral Standards:
Personal Ambitions:
Frustrations:
Temperament:
Attitude toward life:
Complexes:
Extrovert, Introvert:
I.Q:

[u][b]Backstory[/b][/u]


[b]Angel[/b]
Name:
Personality:
History:

[b]Demon[/b]
Name:
Personality:
History:


[/font]
(Picture: Optional)
(Name)
Physical
Gender:
Age:
Height & Weight:
Eye, Hair Color:
Ethnicity:
Posture:
Appearance:
Sociology
Socioeconomic Class:
Occupation:
Education:
Home Life:
Significant Relationships:
Place in Community:
Amusements, Hobbies:
Psychology
Moral Standards:
Personal Ambitions:
Frustrations:
Temperament:
Attitude toward life:
Complexes:
Extrovert, Introvert:
I.Q:
Backstory
Angel
Name:
Personality:
History:
Demon
Name:
Personality:
History: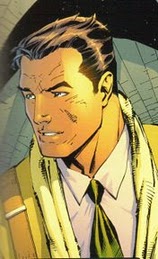 Elijah Montgomery
Physical
Gender: M
Age: 35+
Height & Weight: 6'0", 180lbs
Eye, Hair Color: Brown, Black
Ethnicity: Caucasian/American
Posture: Upright and Formal
Appearance: See Above Photo
Sociology
Socioeconomic Class: Average
Occupation: Police Detective
Education: College, Criminology Major
Home Life: Eli lives alone, and provides for himself in a very middle-of-the-road apartment
Significant Relationships: As a broker, Eli is often partnered with Ms. Alaya Tate, a fellow broker and a genius, by all rights.
Place in Community: Eli is the guy who blends into the background, and that is more or less a good thing, given his...profession. However, when interacting with others, he is rather well liked, as he is very well-spoken, gentlemanly, and often suave.
Amusements, Hobbies: Eli is a workaholic who doesn't do much with his free time but search for Broker assignments.
Psychology
Moral Standards: Eli is a bit of a renegade. While he rarely ever commits to doing anything outlandish or terrible, the things he does commit to are often befitting of the category "The ends justify the means". Many of his actions are more morally ambiguous than outright terrible or truly good. He does whatever it takes to get a job done, provided it is efficient and as inconspicuous as possible.
Personal Ambitions: Eli's only goal is to be done with the life of a Broker. However, every time he has attempted to quit, he's been dragged back in.
Frustrations: Eli's primary frustration is a seeming need for everyone to interrupt his life to bring him their problems.
Temperament: Eli is very cool, calm, and collected, but also a bit brooding and on edge. He's always a hair away from snapping on his targets, should the need arise.
Attitude toward life: There is no deep philosophy to Eli's attitude towards life. He simply does what he can to get by.
Complexes: Eli isn't comfortable with heights at all.
Extrovert, Introvert: Eli is neither and introvert or extrovert, truly. He'd rather be left alone, but he can socialize and mingle if a situation calls for it.
I.Q: Very Gifted 135-144
Backstory
Elijah has been a Broker for nearly 10 years. He'd always had an idea of the way his life would turn out. But after discovering that he could see Angels and Demons, that entire expectation was shot. He allowed himself to be pulled into that world, rather than just to live alongside it. Now, whenever it seems he is about to get away from it all, he is dragged back into the depths of this complex secret society that would make mortal men tremble.
Angel
Name: Blaire
Personality: Blaire is nearly always silent, and rarely ever smiles. She is a sentinel, always nearby and watching for danger. While always vigilant and ready for action, Blaire's tough outer shell is actually a mask for her actual persona, which is that of a vulnerable, heartbroken woman.
History: Blaire's history shall be revealed throughout the course of events.
Demon
Name: Xal
Personality: Xal is a grinning psychotic, given monstrous demonic form. He never speaks, but does as instructed, and is a useful asset, given his brute strength and other abilities that Eli can call on.
History: Xal was tamed by Eli after Eli found him on a case involving a boy who'd started a fire at his home. While Eli first assumed the demon was bound to the boy, he later discovered that it was his abusive father. Eli ripped the demon away from their household and tamed it.

Similar topics
---
Permissions in this forum:
You
cannot
reply to topics in this forum