RPM:
@JerriLeah7
RPH:
@JulietHasAGun
Character Color Codes
b8f7ff
Nikolaus Meinrad Engelherz
0cafff
Fean (Fen) Thonav
009900
Marisol Yorina
fbfc7e
Donnie "Half-Dozen" Haull
ff9900
Alwin Seal
a6151b
Brooke Cascata
ff6699
Saif Taozi
ff9999
Sofia Taozi
4D4B4B
Noire Lightsoul
Signature Dividers:
Aquarian Gloria

Air Jaunt Battalion

The Artifice Precept

Cardinal Crowe Company

Hollowstar Oathbound

The House of Repose

Noblesse Oblige
Purged (Any)
Shadowcast Diviners
Vox Libertalia Nyxeria
Last edited by JerriLeah7 on 20th February 2018, 8:16 pm; edited 4 times in total
- - - - - - - - - - - - - - - - - - - - -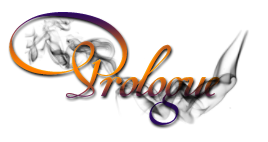 Part I
-------
There are gatehouses to the walls that surround the Kingdom of Transuria--a place of gold and marble, of wealth and equality.  There is no starvation or slavery here, not among this home that many of humankind would wish to call their home.  Transuria, itself, is the meaning of "paradise."  Each gatehouse would allow people to enter and travel through, but it was more than a gatehouse--they are bastions of hope and peace, keeping those that would harm humankind away from the most monstrous of creatures and kinfolk.  

Yet, now, the northern Gatehouse is deathly quiet and there is no light or life to be found, save for Tavrim, himself.  He has worked here, as a Gatehouse Guard, for the better part of his life and it has been, at its most, uneventful.  The worst drama ever brought to him was a border dispute between Kingdoms.  Yet, even these small, political and geographical incidents had solutions.  Simple solutions.

His breathing arduous, his armor damaged, his last weapon drawn within his hands, he barely stands over his comrades, all dead.  The floor is filled with their blood, slippery.  The smell of death permeates the gatehouse, accompanied with more than just Tavrim's grief at the loss of his friends and his coworkers.  Memories flooded through his mind, memories of the life spent with these individuals, the ones that fought so hard so that he could escape and give word.  Yet, he never could escape.  He never got a chance to warn any of the Kingdom of what is coming.

The black, twisted, and horned humanoid before him had swept in through the night, taking all that he loved and more with such swiftness that he knew not of what it could be.  Those deep, red eyes glowed, as did its throat and its innards, glaring in through its rib cage like a mystery that he was never meant to understand.

What was this thing?  What did it want?  Why did it attack them like this with no warning, no reason?  Why did his friends have to die and why must he face this creature alone?   They were good fighters--every single one of them, yet this thing took them down so quickly and suddenly.  Did he stand a chance?  Did it matter?  Was it not his duty to protect the Kingdom to his very last breath?  As it stands, he is the only remaining thing preventing an invasion...

This thought terrifies him, but it keeps him going as he strikes at the thing again and again with his long spear, jabbing with every  opportunity given him, screaming with rage and sorrow mixed together as he pushes against it, trying his damnedest to force this bony creature from his home.  From their home.  This battle went on for barely a few minutes, but it felt like hours--days, even.  Yet, it would not budge, and as it knocked his final weapon from his hands, breaking it in half and moving forward to press Tavrim down to his knees, it garbled out some twisted, human speech.

It said, "Do you understand?"

Tears had stung at his widened eyes as he gasped aloud, but the gasp was not from the realization that flooded through his mind.  Rather, he gasped as all effort, all hope, all tension and effect left his body.  He forced himself to breathe as he wept, looking at the thing above him while its face shifted widely into a grin, followed by its own deep, garbled laugh.  

He hears that dark laughter echo throughout the chamber, the home that was now a bloody crypt that he knew he would die in.  The realization that had flooded into his mind was something he had hidden from himself, mentally, as he had fought back with his determination and his desperation.  It is always that which one cannot mentally handle that defeats them, in the end.  Yet, he now knew that this thing never tried.

It came, it conquered--without effort, without trying.  The lives it took were easy to take, just as his would be simple to take.  It was trying to teach him one final lesson.
Hopelessness.
And now, he did not know of hope, closing his eyes as this black thing moved to strike him down.  Tavrim's last breath was released and he knew, just before his end, that his entire Kingdom would fall to what would eventually become known as the Inanis.
- - - - - - - - - - - - - - - - - - - - -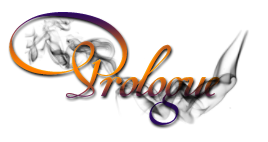 Part II
-------
The Queen:
The platform that lifted the queen of Transuria was circular in shape and covered by fine materials of excellent, royal design. She stood upon it with defiance, though she was not at the raised platform's center. Rather, there was a sword, a rather simple looking long sword that stood upon the platform's center from the tip of its blade. The hilt, held up by multiple chains that spread out to the edges of the circle's base, seemed magically enhanced--just as enhanced as the chains, themselves. The sword stood before her, glowing brilliantly with magic of its own and lighting up the Queen's face with its warm, yellow light.

The crowds below her had been scared, panicked, and battered. There was only a small population remaining--around five hundred of the high-born humans and a hundred or so of the low-born. They had escaped together, within the confines of a darker, deeper hidden dungeons beneath the greatest castle and fortification known to the Kingdom. The Queen stood tall, her shoulders eased and her head held high as she recalled the memory of her husband's face before he had put on his helmet, prepared to die as he kept the Inanis from entering too soon so that they may escape. They could hear the battle above in the distance, but she knew that by now, their King must be dead.

"I have brought to you," The Queen says finally, her voice magically enhanced to be heard by those within these dark, cramped chambers, "Ten warriors. My very remaining crowns guard--the very best of mine."

As she finished this, a few cheers were heard as some hope was renewed to the people. She looked back, over her shoulder as ten people stepped up from the shadows and stepped to the circle's side, to the right of their Queen as they looked up at her upon their introduction. It was then that the Queen looked at her daughter with a sadness that made her heart ache. Her very own little girl that was not so little anymore, volunteered to take the place among their guard and fight as they did for one last push for freedom and for life.

"My very own Phae," The Queen said, the crowd hushing again as her voice wavered with emotion, "Will give us our freedom. Our victory.
That
is how certain I am of our survival."

The people quietly cheered again, careful not to become too loud so as to be heard by those Inanis that battled and conquered above. The magics made here made their chamber silent to those around them, but one could never be sure and the sinking fear within the people was obvious enough, as it was reflected through their Queen's eyes. She could not bring herself to show doubt. If she did, her people would have no hope in their final days and if they were going to die, they would die fighting. Of that much, she was certain.

Unfortunately, she could not wear armor around her torso--the essence crystal had seared through her flesh, fighting its way through her form and into visual capacity. Her power oozed from it, her flesh raw at its edges, both from the crystal's hard and ragged edges and at the way it sometimes rubbed against the edges of her plated armor. She was dressed for war, as best as she could be and, although she would not go with the Defiant...she would fight at her people's side and die with them. Die with honor.

"The Defiant will not die!" The Queen raised up her hand, "They will go and take back what has been taken from us all of these long years!"

They cheered--her lost, dying people, dirtied and damaged from war. She stepped from the sword and looked to her husband's dear friend expectantly. The old, bearded man walked up with confidence, but she could see the uncertainty in his eyes as he approached the sword and braced himself for what could happen as he touched the blade's hilt. Upon contact, the chains vanished, the sword glowed, and he claimed it for his own.

Tears fell down the Queen's cheeks as she looked on, listening to the hopeful cheers of her people as they all waved the crowns guard off and away to battle, a battle that she feels and knows in her very heart that they will never return from. Her hand clenching tight to the spear in her hand, she watches her daughter leave with them, sacrificing what is left of her family to the Inanis with the hopes that, by some miracle, humankind will make it out of this war alive. Her knuckles turn white, shaking in anger as she vows to herself to give Inanis pain and to send them to the void that they create.
- - - - - - - - - - - - - - - - - - - - -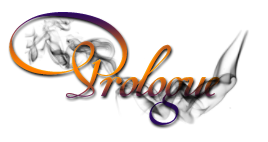 Part III
-------
Ceallach stood upon the dirt floor within a dim room, patiently waiting with a stoic face and a false posture of relaxation. Her alertness was not apparent, but anyone who knew her knew better than to believe such foolish lack of perceptiveness within the realms of a possible confrontation. The armored plating mostly covered her arms and central torso, but chainmail covered the rest of her vulnerable places and this choice of dress demonstrated her expectations well enough. Her shoulders relaxed, her legs equally carrying her weight as she stood straight with her right, armored arm resting upon the hilt of the sword sheathed on her right side--a posture that hinted at battle, but also did not express hostility due to the difficulty it would be to shift from that pose into a battle ready pose with a quick movement. Of course, there was the great blade upon her back, but as of yet, it remained untouched.

The lantern light upon the wall at her right flickered and wavered, highlighting the blue contrast of war paint upon her face. The red pieces of cloth hung here and there from the armor, a bannerous decoration of sorts. Her navy blue shirt, however, faded into the darkness, very visible against the paint and the shine against her armor from the firelight. The lanterns did not swing from their chains from the ceilings, the dirt could not creak or moan as a wooden floor would, nor could it clatter with footsteps as loudly as stone. All was silent within the worn down, empty stable as Allach simply waited.
Ceallach:
The soft crunching of footfalls finally fell upon Allach's ears and she watched her opponent approach her with a gaze of distrust. She seemed to be alone, but she knew that she was not--they had both agreed to keep allies in the distant reaches, but not too far. The girl walked with her weapons sheathed, as well, and so Allach relaxed just slightly more, though her alertness did not lessen. The girl looks young--moving with agility and youth, as well as with strength. Covered in full plate armor, the girl's massive shield on her back belies at the muscles that are hidden behind those plates.

The soft, dark hair of reddish hue was highlighted from the lanterns that glow within the stable and her armor did not shine near as much from its light as Allach's did--rather, it was too dull, too muddy. There was red and black clothing, both of which were dark enough in hues to be dimmed out by the oncoming dimness of the light outside--sunset was nigh. She immediately moved to the small campfire pit that Allach had already made for her own comfort, reaching out to its warmth for comfort against the cold winds that rushed by against the small plates that left too many openings on her body for Allach's taste. No chain. No closure between the plates. Still, she had the shield...and the two daggers.

"Ifren," Ceallach greeted her softly, stoically. The firelight flickered against her back, the sparks rising up behind her back and giving the soft image of a red smoke rising from her, though this was not the case. Her blank expression that she gave in return added to that hint of intimidation and Ceallach was just not going to have this. They could both play that game and they could play it well--but who would win?
Ifren:
"It's a new world," Ifren says, her voice sharp, business like--but cocky. The warmth of her breath clouded before her against the atmosphere's contrasting cold, the frost in her voice almost seeming to match the weather about them with ease. Her arms raise up, as if holding the imaginary world that she has in her mind before her to show to her opponent with pride. "This is the last time you'll be invited into it."

Allach laughs, "This world is the same as it always has been. Same rules, same progenitors, same
kaird
purged strutting out into the wild and thinking that they are the shit when they manage to survive."

Ifren scowls, her eyes narrowing, "The Progenitors are irrelevant. We're coming up, Allach, and if we have to, we'll clean out this little prison of yours to make room for what is to come."

"We keep Iodenia safe, we fight for ourselves--Purged are our own Progenitors, Ifren." Allach says coldly, "We can pick sides, but this is us. You walk in, piss in our water, and expect us to drink. You naive, little girl. Make no mistake, I do live in a prison--one of my own creation and it is my religion. I live here. You're just a visitor. You are
nothing
.
"

Allach's eyes light up, her feet now taking a battle stance immediately as Ifren's shield straps are released from her shoulders and drops to the ground with a big, dull thud. Blades are drawn, magic flowing outwards from their bodies as Allach's mind wanders, her thoughts calculating just how much of a threat this new bitch is going to be. Her following has been growing, and she's been watching it happen with caution--but was her disdain and disinterest of Ifren before now too careless?

Ceallach touches the mark of the Purged upon her arm, a summoning or signal of sorts as it ignites upon her flesh and sears against her flesh. The grimace does not go unnoticed as she can hear screams in the distance--battle was beginning and Ifren was not one to wait. They charged at each other, a great sword swinging down upon a great shield with two different colors of lights blasting outwards from the strike as they both met with a metallic twang and the force of the magical attack and defense released another force--a small explosion that shook the northern edge of Iodenia along its border for miles around them.
- - - - - - - - - - - - - - - - - - - - -

Similar topics
---
Permissions in this forum:
You
cannot
reply to topics in this forum